General Details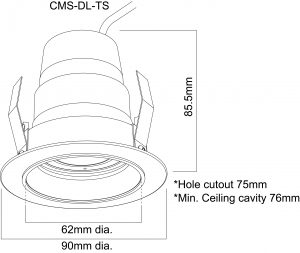 Compact with an aperture of 2 3/8″ (62mm) but powerful (1270 lumen at 10W)
Combined with a built-in reflector with minimal glare
Tilt 45-degree with 360° rotation and adjust angle from the bottom
Springs are attached to allow easy mount to ceiling.
*Fan cooling (very quiet)
Model: CMS-DLTS
Wattage: 3 types (10W, 5W, 3.5W) available
CRI: 90+ CRI
Output: 10W – 1270lm, 5W – 640lm, 3.5W – 480lm
Lamp life: 50,000 average life hours
LED color temp: 3000, 3500, 4000K (custom color available)
Dimmable: Yes
Trim color: Matt Black, Matt White, Custom color is available.
Size: 90mm dia. x 52.6mm / 84mmH (including CMS spotlight), Hole cutout 3″(76mm)
Listed: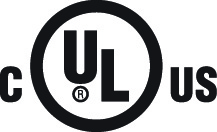 Characteristics
Trim or Trimless
It's a minimalist's dream with thin trims (trimless version is also available) and a 1 1/2″ (38mm) regressed light source. Drop hook metal springs are attached to allow easy mount to ceiling.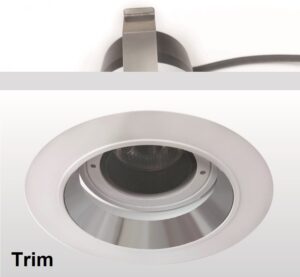 Tilt and Pan / Cooling fan
The light can be tilted to a stunning 45-degree and has a 360° rotation, making it easy to direct the light as you please. The spotlights have a very quiet, built-in fan that provides excellent cooling system. It's possible to focus the lights and change lenses even while the lights are on.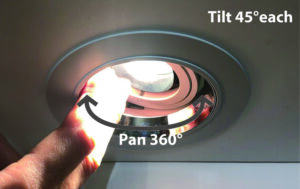 Access and replace COB module and lens from the bottom